Seguimiento de
Recibe notificaciones relevantes en la seguridad SSL de gratis
Scoring Redalia
This score shows the grade obtained based on some criteria of score in the security. The maximum score is 10
WatchDog™ 24/7. Analyzed 0 parameters + data for information
00

CRITITCAL

Critical errors in which a fast solution is recommended. Important risk, it is urgent to solve.

00

IMPORTANTES

It is recommended to mitigate them for optimum safety and stability. It is recommended to solve them.

00

OK

During the period, it worked normally.
Tests de simulación de clientes
Informe de seguridad
Sistema preparándose para realizar el test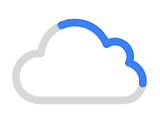 Modify email
Select the email where you want to receive the validation.